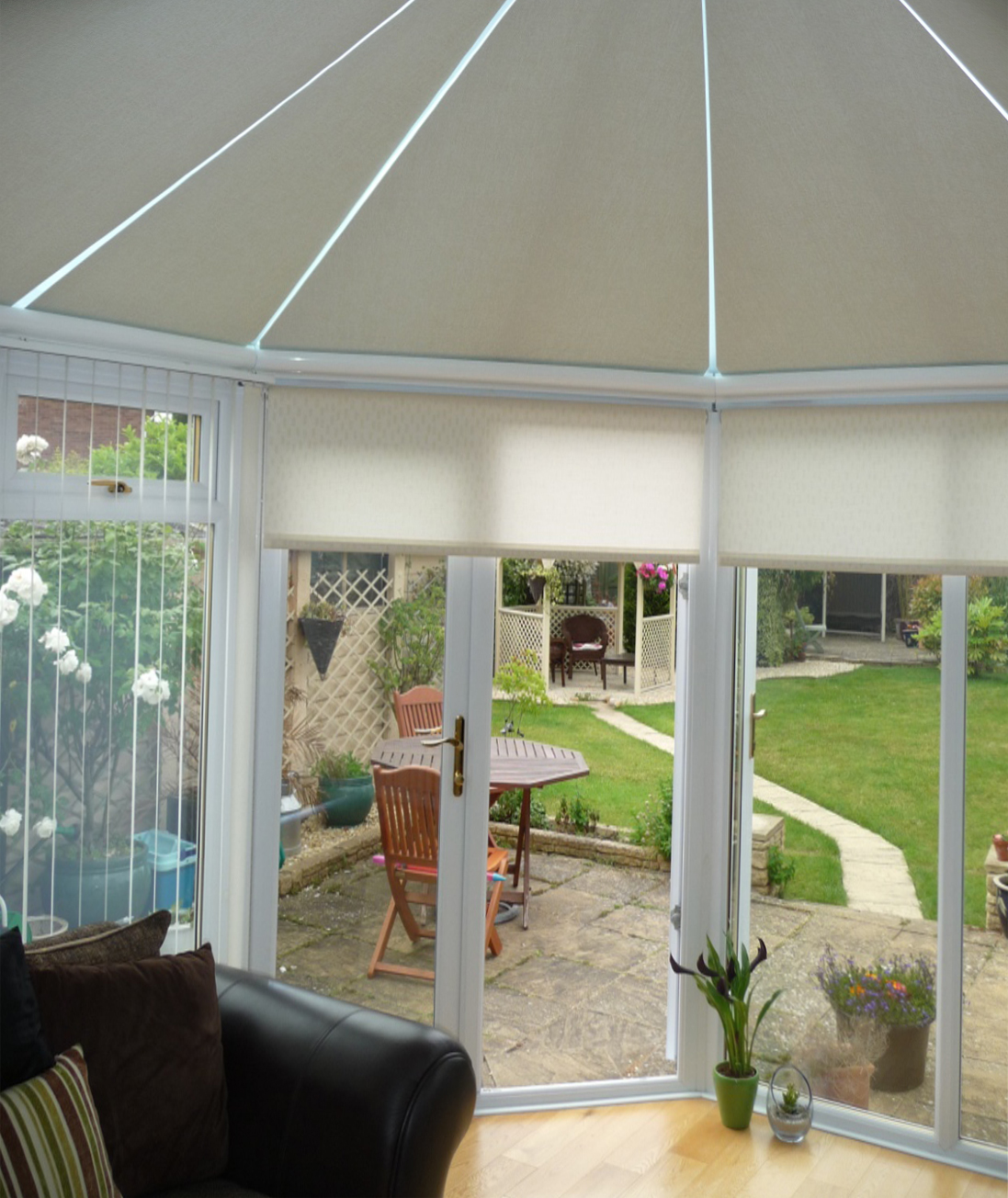 Pleated & Verticals, Weston Super Mare, Somerset
Conservatory Type: White UPVC Victorian, floor to ceiling glass, 4m x 4.5m, Pilkington glass roof
The Problem
Mr & Mrs E. had all of the usual problems with a south facing conservatory: too hot in summer, too cold in winter, too much bright light causing eyestrain. The TV was impossible to watch.
The Solution
Although they initially requested roof pleated blinds & side verticals due to their large side windows, Mr & Mrs E were attracted to the plainer type roller blinds. They mistakenly believed that you could only have pleated blinds in a conservatory roof (a common misconception!) & were pleasantly surprised to be demonstrated the alternative roller product. Upon viewing the vastly superior Solar Energi thermal roof blind fabric, in a triangular model, they commented how neat it was.
Upon our assurances that any sagging would be minimal (as can be seen on the above picture of their installation), they went ahead with roof & side rollers. The existing 2 vertical blinds were kept for budgetary reasons, with a view to replacing those also, in the next few months.
"We particularly like the idea of less, rather than more blinds, & by doubling up, we achieved this" (not possible on such large windows with pleated blinds)"