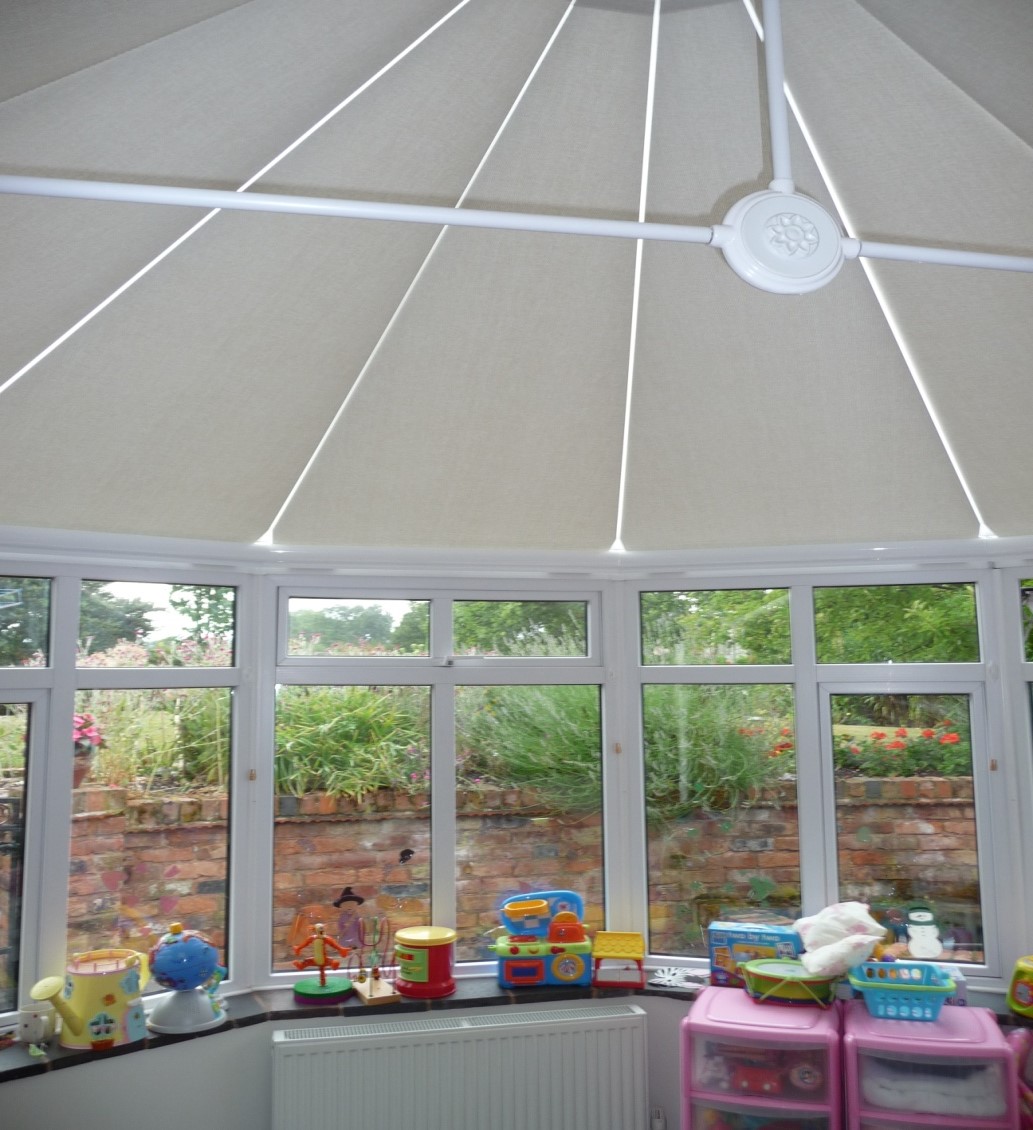 Roller Roof Blinds, Lichfield, Staffordshire
Conservatory Type: White UPVC Victorian conservatory, 5 facet, 5m x 4.4m
The Problem
Currently used as a children's playroom, but will convert to a dining room in a couple of year's time. Mrs. A was worried about the harmful effects of heat & UV light on the children.
The Solution
The simplicity & look of contemporary roof rollers was preferred by Mrs A who initially considered pleated roof blinds, but thought dust build up would be unpleasant & unhealthy, especially for the children.
However the primary concern was the performance characteristics of the fabric itself. At over 110 degrees F in summer, & painfully high brightness, something had to be done to protect the childrens fair skin, hair & eyes.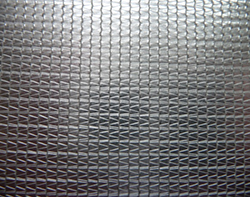 Solar Energi fabric was chosen with its unique aluminium stitched backing (pictured opposite), to reduce those temperature extremes to levels within the body's "comfort zone", typically down to mid 60's F on the hottest of days. The gentle filtered light that penetrates the fabric gives an attractive glow to the face fabric when the sun shines, whilst maintaining light levels in the conservatory.
"Really happy for the children to play out there now, & we look forward to dining out there in the not too distant future! The cassettes with their mitred corners really add the finishing touch, so the blinds look "built in" to the conservatory."