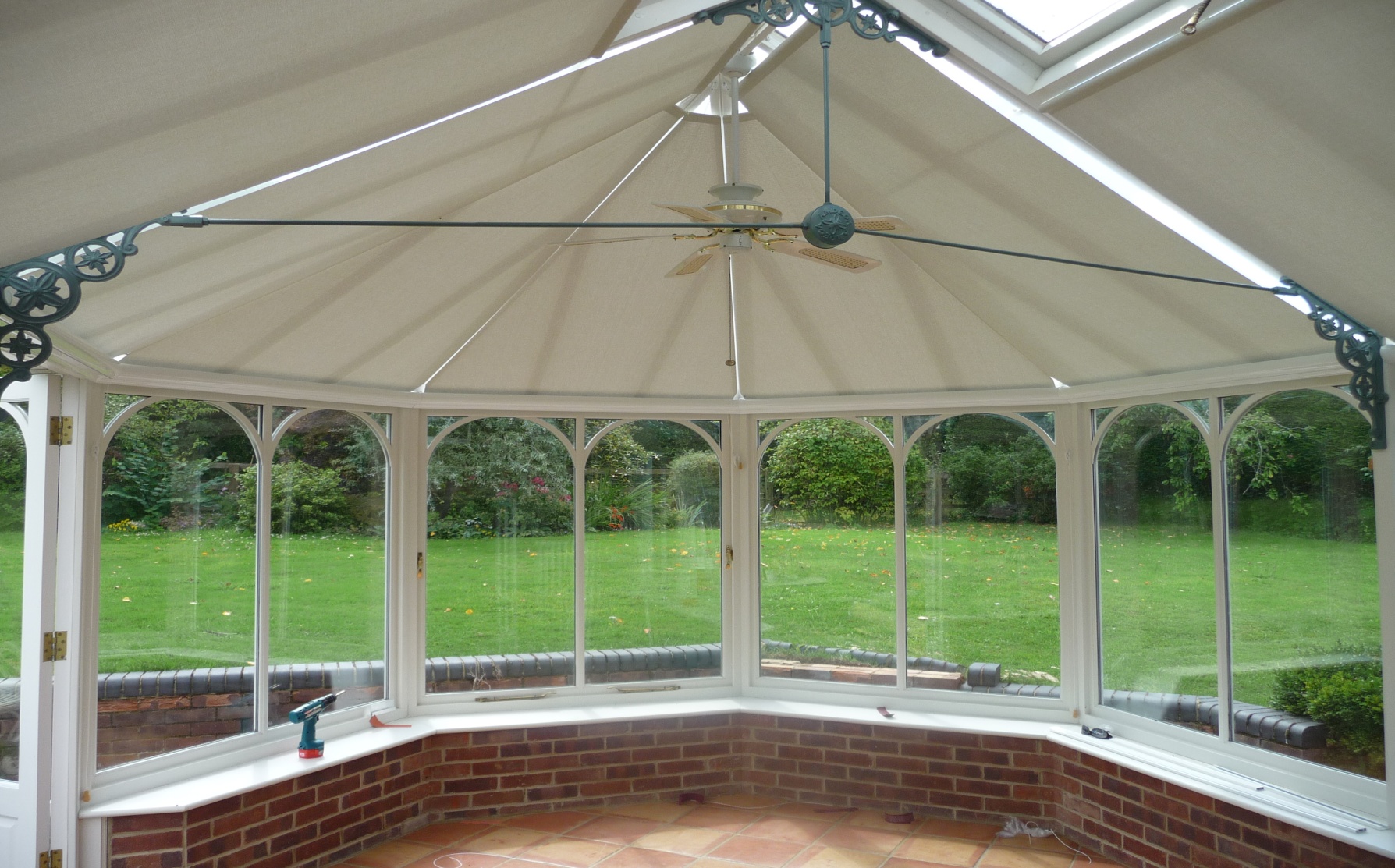 Mitred Roof Roller Blinds, Gloucester, Gloucestershire
Conservatory Type: White UPVC conservatory, high side windows, 3.8m x 4.5m, glass roof
The Problem
Amdega conservatory blinds installation requires technical knowledge of the roof structure, & in particular the tie-bars & supporting steel cross struts, as can be seen in the picture below.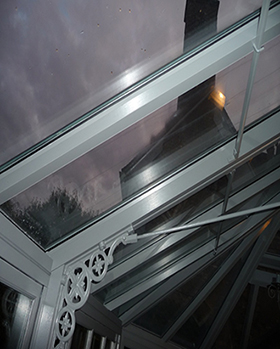 Amdega roof blinds have to be surveyed & fitted correctly, to bipass these obstructions, & ensure an aesthetically pleasing & technically efficient sun shading solution.
Prestige roof rollers, in particular, are perfect for Amdega conservatory blinds, as the mitred cassettes fit beautifully into the corners, & the pull cord solutions neat & unobtrusive.
Amdega roof rollers from Prestige suit the traditional design, because there is only ONE blind per main section, each covering 3 panes of glass at a time. This is clearly illustrated in the pictures below.
Amdega pinoleum blinds are also suitable in many Amdegas; these have the rustic charm, but not the performance of the reflective roof rollers.
This picture was taken before installation of the roof roller blinds.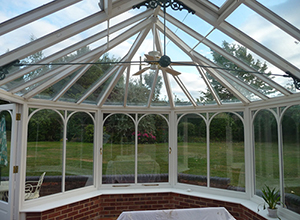 You can clearly see how the tie-bars & steel cross struts in the roof dictate the design of the roof rollers, which are pictured below after installation.
The Solution
The completed Amdega conservatory blinds in the roof. Prestige roof rollers provided an effective solution, & looked plain & attractive, yet unobtrusive.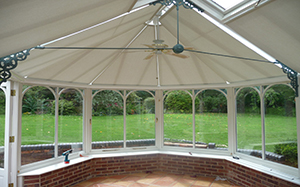 Side blinds were not necessary, as the main heat gain & glare problems were experienced during spring & summer, & the roof blinds solved those issues. The client, had a lovely outlook to the garden & did not want to spoil the view!
"The roof rollers & mitred cassettes are so much neater than anything else we have seen; the cassettes really add that finishing touch. The curved profile of the cassettes complements the arched curves of the windows & blends away nicely. You would not know that they contain roller mechanisms & because of the mitres, look built-into the conservatory."