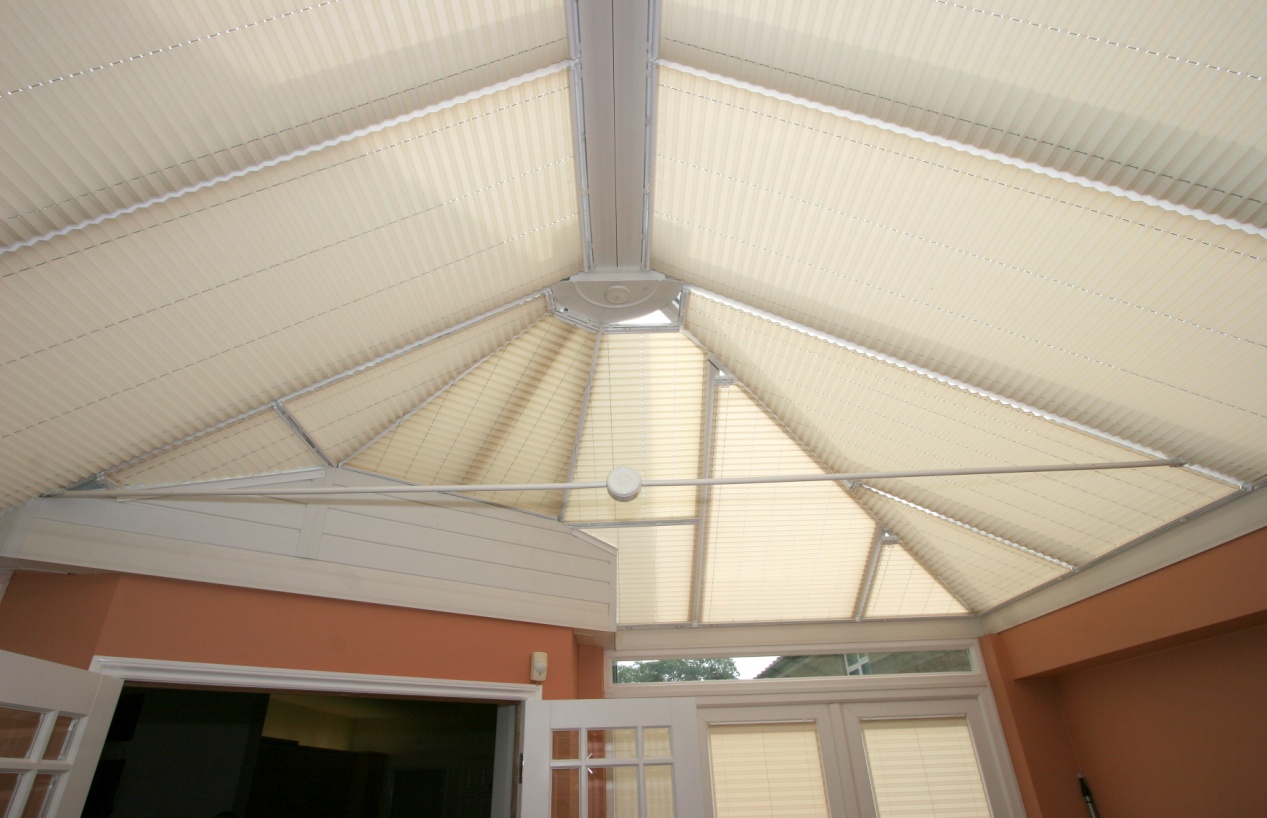 Complex Roof System, Derby, Derbyshire
Conservatory Type: White UPVC Bespoke conservatory, 4.5m x 5.5m, Pilkington glass roof
The Problem
Blinds were required on all roof & side windows. Mrs G loved the Prestige pleated window blinds that she saw at her friend's house, & therefore asked if she could have them fitted to the roof also, as the heat loss in winter was an issue, along with glare. She would however want the type of roof blinds that best solved the heat & glare issues, & so was open minded about which type to go for.
The Solution
Without question, the most effective fabric is Solar Energi, as used on our roof roller system. Saving up to 50% of heat loss through double glazing in winter, it has remarkable insulation properties. It also stays clean through the life of the blind as the surface of the blind is flat, with no build up of flies & dust, it is virtually self cleaning. Any minor fly marks can be easily removed with a baby wipe, but such action will rarely be required; unlike pleated roof blinds which require very regular maintenance & cleaning, simply due to the corrugated nature of the fabric collecting dead flies & dust.
The necessity for steel support wires was pointed out to Mrs G, along with the likelihood that flies may collect in the back of roof pleated blinds, but this was considered a necessary evil ! The blinds can be removed for cleaning by the customer, by means of clips to disconnect the wires, although this can be quite time consuming.
"The blinds are really neat, pretty & have no sagging at all...I love them. I don't really notice the wires, especially when the blinds are drawn."