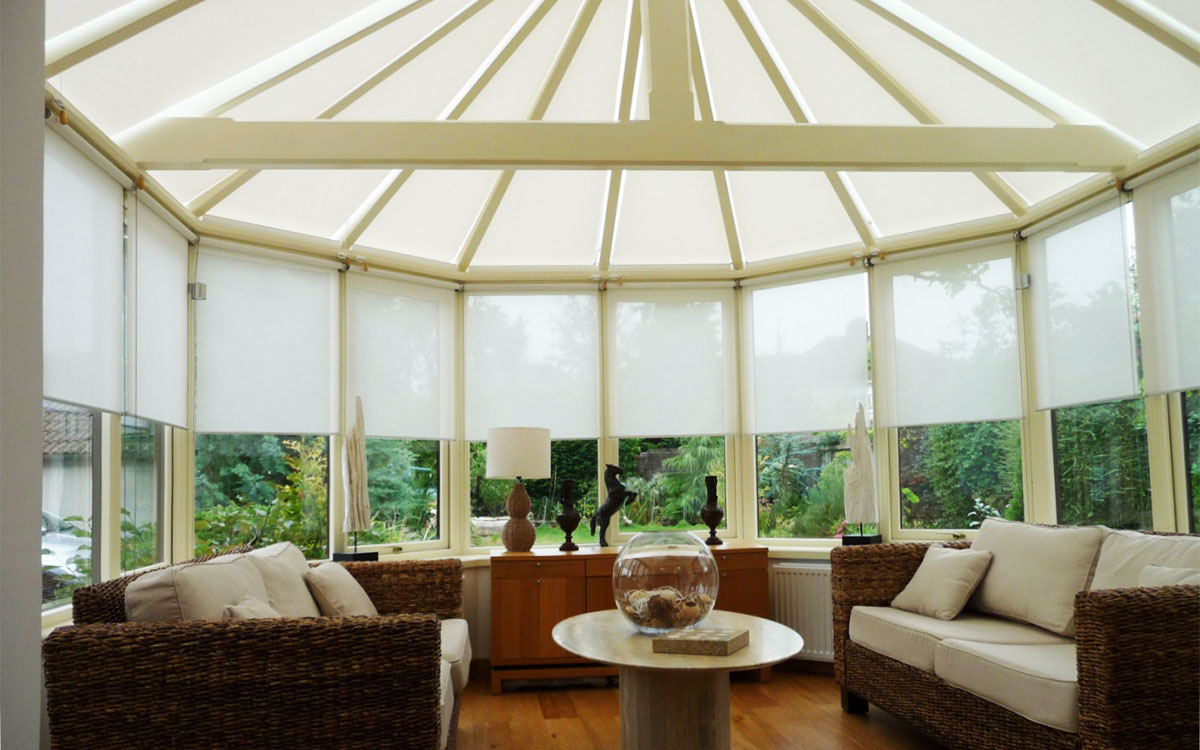 Roof Roller Blinds, Derby
Conservatory Type: White wood conservatory, painted dwarf wall, 5.5m x 6.5m, Solar glass roof
The Problem
Mr T considered pleated & pinoleum roof blinds to solve heat & glare issues, but quickly ruled them out on technical performance grounds. He already had side rollers fitted which only helped when the sun was low, not much use in spring & summer.
The Solution
Only roof roller blinds with the truly thermal Solar Energi fabric had the specification to guarantee significant temperature reduction in summer, & heat retention in winter. A fabric designed to combat Scandinavian winters, would certainly retain heat for cold days in Derby!
The next decision was whether to have individual roof blinds (1 per panel) or "double blinds" over the bell end triangles. Given the limited space on the facia, & the presence of side roller blinds, our surveyor advised individual blinds, nicely rebated into the 3" wooden roof beams, for a really smart appearance.
We pride ourselves on the quality of our advice given in such technical respects, based upon years of real experience of all types of conservatory.
"The rollers look so contemporary, well in keeping with our wood floor & modern wicker furniture. They made a massive difference in that recent hot spell, as the performance figures suggested."